6 February 2015 Comment
+Melbourne Art Review: Thanks so much for taking some time to chat with us, we are really interested by your practice and would love to hear a bit more about it. Can you tell us a bit about your medium and a bit of your background Alison?
Alison Bennett: "A colleague once described my work as a form of 'extended photography' and I keep coming back to that idea. I majored in photography at art school in the 1980s, analogue of course, but my father was a computer scientist so I am actually a digital native. I was recently shocked to learn that there were only around 50,000 personal computers on the planet in the 70s and one of them was in my childhood home. Whilst growing up with computers is normal for younger generations, I have discovered that I am one of very few people in my generation for whom the digital medium formed part of my childhood consciousness. As photography has become transposed into digital, the limits of what it is and what it can do have shifted and we are in the process of discovering what that might look like. I've been worked with experimental digital applications and methods such as augmented reality and the convergence of still and moving images. But in terms of content and what drives my practice, it is an urge to make contact, to create a form of encounter with my subjects and audience. In my current PhD project, I've been exploring the presence of surface in digital photography by literally making contact prints of tattooed skin with a repurposed flatbed scanner. In the gallery, the 2D prints are extended by a virtual 3D overlay via augmented reality.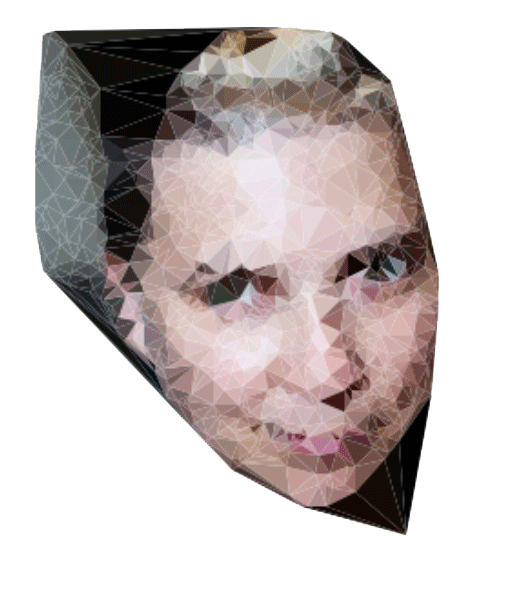 In 2001 I was living in outback NSW and bought a digital camera. It was a couple of hours drive to get film developed and I needed to communicate about the amazing village in which I was living. I bought a digital camera and suddenly found that I had a means to express my experience of space and place. I met a couple of curators from the Historic Houses Trust of NSW and they offered me a solo exhibition in Sydney. The work was acquired by the Trust and was reviewed by Charles Rice in Architecture Australia. It was a powerful experience of finding a way to communicate. Digital images gave me a more direct way of expressing my visual thinking."
+mar: Oh wow - that's amazing. So, how does it come together? When is this kind of work considered 'finished'?
AB: "I am interested in a dialogic process rather than making didactic statements. I want to make work that creates space for questions to arise, that is engages in an ongoing conversation. And that conversation includes people, places, texts, technologies and processes. An exhibition is simply a snapshot of an ongoing dialogue with images and ideas. And, like all conversations, it is framed by the context in which it takes place, be it the physical context of a gallery, the cultural context of a festival, or the affordances of a website. I'm just trying to keep up with the fabulously interesting dialogue inside my head and share some of that experience of wonder."

+mar: You mentioned the "affordances of a website", how is it that you keep your practice sustainable?

AB: "I discovered that the university gives me a framework in which my processes and experiences are valued. I am passionate about digital literacy and empowering others with the skills to contribute to that ongoing conversation."
+mar: Do you have any work on show at the moment?
AB: "I currently have a project installed in the studio space at the wonderful Testing Grounds til Sunday 8 February. Inverto was collaboration with a friend as they undertook the process of aligning their physical presence with their gender identity. It comprises of 24 photographs taken monthly over two years. Each photograph has the same pose and lighting. Whilst the changes are gradual, we see an individual go through profound physical changes. People sometimes ask if the images are digitally manipulated but it's straight photography. I am immensely proud to have been a part of this work. Inverto will continue to have an online presence at WWW.INVERTO.ME"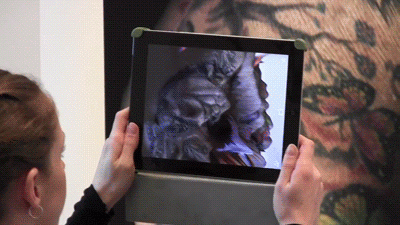 +mar: What is your next project that you are working on?

AB: "I've got a video in a pop up exhibition called Transductions on 10 February as part of the Pause Festival and I have a solo exhibition at Tinning Street Presents in July! It will be my examination exhibition for the creative practice PhD so no pressure, right?"
+mar: Well good luck with it all and thanks for brief chat!